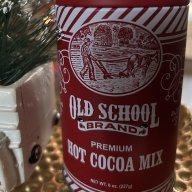 Joined

Aug 16, 2014
Messages

8,590
Reaction score

2,189
I just don't understand using different standards for players on the same team.
Truthfully, I wouldn't allow different standards (I don't in my profession and we're 108 years strong, that's longer than the NFL has been around) In certain situations, I would've set that standard early and often if you want to be on a winning team, you've got to be disciplined. I wouldn't capitulate to a fans perspective. I wouldn't wait until mini camp to have a conversation. I'd tell my players there will be an occasional season I ask more. If you don't show up to my more? Don't come to work we're not here to cater to individualism. I would've reiterated that again just before making each contract offer, just so everyone was on the same page. Individual Feelings are going to get hurt, that's part of team discipline.
I agree with #26 of our last SB team.. when asked what he appreciated most about Ted Thompson? He said for not trying to be a people pleaser. Bill B. And Vince L. And Brian Gutenkunst and TT are/ were not people pleasers and it seems to work just fine.
Last edited: