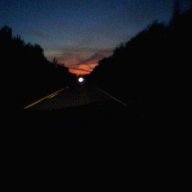 Joined

Jun 4, 2005
Messages

980
Reaction score

22
Location
Guard Adrian Klemm went back to New England in early June to take part in the Patriots' ring ceremony. In Foxboro, Klemm collected the third of his three Super Bowl rings.

It wasn't long, however, before Klemm high-tailed it back to Green Bay. Having missed 54 of a possible 80 games during an unfulfilled five-year stint in New England, he desperately sought a change of scenery when he became an unrestricted free agent in March.

"I had been through a lot over the years there and I was the first pick under coach Bill Belichick, and it was a lot of pressure," said Klemm, who signed a two-year, $2.6 million deal March 16 to join the Packers. "I really don't think the media understood that most of the injuries I had weren't from me not training hard or anything like that. They're just kind of things that were out of my control. So it was a frustrating situation."

Klemm is ticketed to start at left guard, the position which Mike Wahle played with distinction for the last four seasons.

After being drafted in the second round out of Hawaii in 2000, Klemm missed 11 games of his rookie season with a knee injury and dislocated elbow.

In 2001, he missed the entire season with a torn calf muscle.

In 2003, he went on injured reserve early in the season with an ankle injury.

Last year, he suffered a broken foot two weeks into the season and spent the rest of the year on injured reserve.

As bad as the rehabilitation was, Klemm felt equally frustrated that he was unable to explain the extent of his injuries to reporters because of Belichick's nonsensical policies regarding injury dissemination.

"The way this team (Green Bay) handles injuries and the media here is entirely different than the way they handle it in New England," he said. "They don't tell the press anything. I had major knee surgery and they thought I sprained my knee. When I broke my foot two years in a row, and this last break I had was actually a fracture, it was a rare bone break. They really didn't know how to diagnose it so I had to go to New York for them to take care of it.

"None of that ever came out. They said, 'He injured his foot," and so that's what kind of makes it difficult on the player's part. They see your stuff in your locker but they never really see you because they kind of hide us from everybody. So you never really get to explain your side of the story."

At this point, Klemm says he is completely healthy. The Patriots still liked his potential and tried to sign him.

"Only time will tell," he said. "I expect to become the starter. I'm not trying to disrespect anybody else but I didn't come here to be a second stringer or a backup or anything like that."

Copyright (C) 2005 The Sports Xchange. All Rights Reserved.

----

I'm not concerned....at all....about the Packers offensive line.