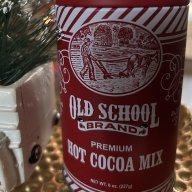 Joined

Aug 16, 2014
Messages

8,587
Reaction score

2,189
Voyageur said:
Good choice! Lom is great in that part. When he acts like he went off his nut was amazing. I can only imagine how they went about shooting scenes, with Sellers going off script, making up words, and pronunciation as they went along.
I don't know if you were aware of this, but Buggy Bill, who raises the largest cockroaches in the entire UK, spent most of his career working in the Ministry of Silly Walks. He'll have to confirm this, but I think he was rose to the #2 spot in their ranks.

If you check in the UK Government registry, you'll find his name right next to Thomas Crapper, who we all know invented a certain "convenience."
Ok. I'm going to first admit I'm really bored waiting for the next phase of the season… but…
Are you talking to yourself??
@Voyageur