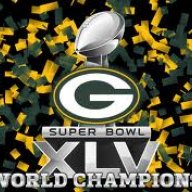 Joined

Feb 8, 2011
Messages

627
Reaction score

98
Location
He is a guy who who have kept around, and it seems like every season we need him. He seems to not only compliment Lacy well, but also when he is given the primary role he can fill it well.

On Sunday night he ran for 95 yards on 20 carries. Sure, he fumbled and that SUCKED but he always seems to run hard, run well, and have good YPC. I guess what I am getting at is that I don't want to see him go.

Do you think he sticks around after this season? I hope so, I want to see him remain a Packer until he decides to hang it up.

Oh, and FWIW, I think on one of those goal line situations we were in we should have gave him the ball at least once. We were at like, the 2 yard line and went 5 wide each time. I know that Rodgers can run, but Starks can run better.