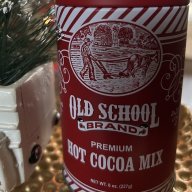 Joined

Aug 16, 2014
Messages

5,387
Reaction score

727
or he would yell to Murphy & Gutekunst "What the hell are you two doing up there?!!"
You've got to judge a manager by their total body of work (not individual moves).
32-15-1 or a 68.0 win%
Not only that but his team has gotten better each with successive season under Brian.
From a 6-9-1 start to a
13-3 (lost in a NFC blowout)
13-3 (lost NFC by 5 to the SB Champs)
Also, you must remember that
6
players not named Aaron Rodgers were awarded a pro-bowl nod (1st place in the league) and
all 6 are returning.
In looking at 3 consecutive drafts, aside from the Jordan Love selection because it's too early to tell. Brian has done better than the average GM. If, for any reason, the Jordan Love selection works out to be the Packers QB of the future? Brian would instantly catapult himself into elite GM status.
IMO, Without successfully drafting at the QB position, a GM's complete body of work is left incomplete. If Brian thinks we should consider moving on to a young, long-term solution at our QB version and in that process save $25mil per season to resign our best players + possible acquire multiple day 1-2 future draft picks, then IMO he's 99% proven he can convert that $$ into talent and give us a shot at getting back to a SB.
With that said. I love Aaron Rodgers
(I don't necessarily agree with his tactics) he's been an absolute great find and an absolute pleasure to watch. But this is still a young man's game and new talent comes into the league every season.
As great as Aaron Rodgers is at QB, he's proven 100% that a regular season MVP QB is NOT a guarantee for winning a Super Bowl.
Well rounded teams Win Championships
and if Rodgers $contract$ is leaning on being counterproductive to achieving that well-rounded team? Then no man is bigger than the team no matter how important they think they are.
Last edited: