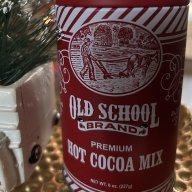 Joined

Aug 16, 2014
Messages

9,399
Reaction score

2,458
I'd imagine the vacation and the day off every week for Brady is a compromise he made with his wife. Without the Bucs agreeing to it, he was out the door. They had a business decision to make, and made it. He did what he had to do, to save his marriage.

Personally, I'd put family first myself. Brady did the right thing for his family, and as far as the Bucs, that's just a job.
Amen and Amen. That's me also that's how I work. If my Employer won't recognize a Family emergency or a death in the family or a similar family crisis? It's just probably my signal to move on
If I haven't garnered enough respect to request an exception after taking my Company to the very top of my industry? (Tom Brady)
I'm probably not the guy for that Company, maybe they can find a better employee with 12 days notice.
Good Luck!
Last edited: