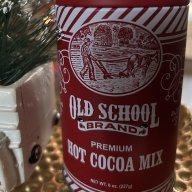 Joined

Aug 16, 2014
Messages

8,903
Reaction score

2,293
Years ago I came to the conclusion that professional football fans do two things very effectively.

First, they turn gifted athletes into people that believe they're living gods, by heaping praise on them, demanding that the media hang on every word they say as if it was pearls of wisdom. They can do no evil.

Secondly, when the skills diminish, or a question of "loyalty" appears, they tear them down, like a statue made of clay. What was built must be destroyed, because the person has now failed to meet the expectations we've placed upon them.

It's human nature. We demand more of our athletes than we do of ourselves.
I just want my $2
Or in this case?
My 2 Back to back Superbowls will suffice!
I would even allow you snap me with #12 and #17 Jerseys. (Disclaimer:
1 snap per person please)

Last edited: