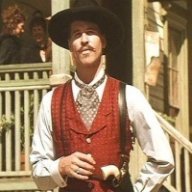 You retired too? .... Not me. I'm in my prime
Joined

Aug 2, 2005
Messages

4,855
Reaction score

8
Location
Found it interesting.
Don Banks. SI
In mid-April everyone's trying to figure out who will go where in the NFL Draft? But let's not lose sight of the question that really matters: Who will be doing what come mid-October?
After checking sources around the league, these are five names I expect to be writing plenty of good things about come the 2007 regular season:
Marshawn Lynch, RB, California
(FILM ROOM: Lynch highlights)
If there was one theme regarding NFL rookies that got hammered home last season it was that running back remains the most likely position for instant impact. Maurice Jones-Drew. Joseph Addai. Reggie Bush. Laurence Maroney. Jerious Norwood. Leon Washington. The list of first-year rushing stars in '06 was as deep as anyone could ever remember. And that's saying something, considering that 30 of the NFL's 40 offensive rookies of the year have been running backs, including 10 of the past 14.
Lynch has a package of skills that make him likely to be in contention for this year's offensive rookie honors. He reminds me most of Maroney. He's fast enough (4.4) to run away from you and big enough (5-foot-11, 220 pounds) to run over you. Plus he played in a pro-style offense at Cal, and was used in a two-back system with the Bears, with that very NFL-popular approach saving his body some wear and tear as a collegian.
Lynch has proven he can both catch the ball out of the backfield and line up in the slot as a receiving option, creating potential mismatches in coverage. He can pound the ball inside, but has enough speed to make the edge and turn the corner. He can even offer a bit on the trick play front, because the former high school quarterback has been known to throw a 70-yard pass.
The teams that still need a No. 1 running back -- No. 12 Buffalo, No. 16. Green Bay, and No. 19 Tennessee -- all have Lynch very much on their radar screen. Once Oklahoma's Adrian Peterson is off the board, Lynch is likely to become a mid-first round selection. Come the fall, he'll become an immediate contributor.
Chris Houston, CB, Arkansas
(FILM ROOM:Houston highlights)
Everybody has different things they look for when it comes to projecting pro talent, but give me the guy who has been challenged by and beaten the best of the best at the college level, because he won't be out-classed once he steps into the NFL. He's used to competing and thriving in the upper percentile of whatever playing field he's on, and he knows how to step up his game when his opponent demands it.
That's the key NFL-ready element I see in Houston's scouting report. With the Razorbacks, he faced most of the receivers who are expected to go in this year's first or second rounds, and he won the majority of those individual battles against the likes of USC's Dwayne Jarrett, Tennessee's Robert Meachem, LSU's Dwayne Bowe and South Carolina's Sydney Rice.
Everyone in the NFL knows how much it's worth to a defense to have a cornerback capable of minimizing the impact of an opponent's No. 1 receiver. If there's a cover man capable of handling that kind of assignment as a rookie in 2007, it's going to be Houston, whose man-to-man skills are more instinctive and well-developed than any other defensive back in this year's collegiate talent pool.
"With what I did last season holding down the better receivers, I feel like if I can play against the best receivers, I'll probably have a chance at the next level,'' said Houston, who should be either the third or fourth cornerback taken in the first round, behind Michigan's Leon Hall and Pitt's Darrelle Revis.
Oh, and one more interesting footnote when it comes to Houston: He has already made friends with and received coverage tips from Deion Sanders, who used to play a fairly decent game of man-to-man himself back in the day.
Brady Quinn, QB, Notre Dame
(FILM ROOM:Quinn highlights)
No one in the NFL looks worse than a rookie quarterback with that deer-in-the-headlights glaze. And it can happen to the best of 'em. Think John Elway in 1983 or Troy Aikman in 1989. But the game slows down at some point, and the plays they once made so naturally again start coming to them. Quinn may have some rough spots early in his rookie season, as he gets acclimated to the speed of the game and the flow of information he must deal with from sideline to huddle to line of scrimmage.
But I'd take him right now over the quarterback options in NFL locales such as Oakland, Cleveland, Minnesota, Miami and Kansas City. And thinking longer term, you could add Detroit, Chicago, Buffalo and Green Bay to that list. Quinn has his critics, but as others have already pointed out, overexposure to his game might be the biggest factor he has working against him. We've seen so much of him over the past few years that flaws -- both real and imagined -- have appeared and taken on meaning.
They say Quinn hasn't proven he can win the big game, but they said that about Peyton Manning coming out of Tennessee, and last year at this time, MattLeinart's stock was slipping in part because he got out-played by Vince Young in his final collegiate game. Last I checked, Manning's career has turned out OK, and Leinart didn't exactly get exposed as a rookie fraud in 2006.
Quinn's experience in CharlieWeis' pro-style offense at Notre Dame is a huge plus, not a cause for concern. You already have proof of his production in such a system. Unless you're planning on installing the Wishbone offense, what's the big fear? By midseason, Quinn will have the look. The look of a quarterback star in the making.
Amobi Okoye, DT, Louisville
(FILM ROOM:Okoye highlights)
There are always players who climb up the board as the scouting process unfolds, but if the pre-draft season lasted another month or so, Okoye might wind up pushing JaMarcus Russell or Calvin Johnson for the No. 1 slot. Okoye, the 19-year-old Nigerian-born phenom who started school at 2 1/2 and was in high school by the time he turned 12, can't seem to find his ceiling in this draft.
He used a superb Senior Bowl week to climb into first-round consideration. He was even more impressive at the combine, and came out of Indy as a solid mid-first round prospect. And then he ran well on his pro day (4.88 at 302 pounds) and teams continued to upgrade his stock, all the way into the second half of the top 10.
His athleticism at size is eye-opening enough, but when you factor in his maturity level, poise and intelligence, Okoye bears all the traits of the classic overachiever, who will adapt well to whatever situation he lands in. NFL coaches love this type of player, because there just aren't as many self-starters making it to the league these days, and far too many unfinished products.
If Okoye had the fortitude to handle high school before he was a teen, and didn't get overwhelmed by college life at 16, something tells me he won't crack under the pressure of trying to produce right away in the NFL. He doesn't even know he's not supposed to succeed at this level at his age. All he has to go on is how well everything has worked out at every step along the way. That's not a bad way to go through life.
"I got teased all the time,'' Okoye said. "At the Senior Bowl they called me 'Phe,' short for phenom. It comes a lot.''
Paul Posluszny, LB, Penn State
(FILM ROOM

osluszny highlights)
In recent drafts, first-day linebackers have been great bets to become early play-makers as rookies. DeMeco Ryans, A.J. Hawk, Kamerion Wimbley and Ernie Sims spring to mind from last year. Shawne Merriman, Lofa Tatupu, Odell Thurman and Channing Crowder were instant impact guys in 2005. And Jonathan Vilma, D.J. Williams and Karlos Dansby were examples of the same trend in 2004.
This year's most likely to succeed (right away) candidate is Posluszny. He's a tackling machine, and the former Butkus Award winner can handle either the strongside slot or the middle, where he played the last four games of his senior season. He's a physical, sideline-to-sideline pursuer with a superb feel for the flow of the ball, but the part of his game that NFL scouts should be most impressed by is his intelligence and ability to read an offense. He'll fit best in a system that covets heady linebackers, like New England's or Philadelphia's, where traditionally the franchise's defensive leaders have played that position.
Posluszny is a proven talent who played in a program known for its great linebackers. Whatever limitations his game might have -- he tends to over-pursue at times and can struggle in underneath coverage duties -- he makes up for them by making plays in critical situations.
He may not have as much upside potential as many prospects in this draft, but that's because he's already an NFL-caliber player who will step into a starting role and hold it for the next 10 years or so. Whoever drafts him gets a polished and productive player from day one. Potential is a wonderful thing, but the NFL will take a combination of brains, pedigree and