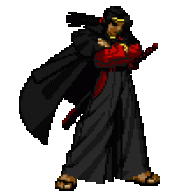 Joined

Dec 12, 2004
Messages

11,903
Reaction score

4
Location
TOM SILVERSTEIN said:

Next season holds key to receiver's future

Green Bay - If Javon Walker had gone through this season matching the numbers he produced during his breakout 2004 season, there's a very good chance the Green Bay Packers would have rewarded him with a lucrative contract extension before the season ended or a short time afterward.

Javon Walker will now have to earn a contract extension in the 2006 season.

Walker was on the priority list for contract extensions even though the Packers rejected his demand for a new contract during the off-season and refused to negotiate with him when he held out of team functions. Chances are he would have finished his career in Green Bay once a new deal was struck.

But when Walker suffered a torn anterior cruciate ligament in his right knee Sunday against Detroit, ending his 2005 season, circumstances changed dramatically. Walker's future with the Packers, healthy or not, could be in jeopardy. There are so many variables at work that it's hard to predict where Walker's promising career might take him.

"It's tough," center Mike Flanagan said. "Everybody knows injury is part of this game. It's why guys get paid the way we do. The worst case scenario just happened for Javon. He does have another year. He comes back next year, all is forgiven and he'll get his money. But I hate to see that happen to him with the history he had this off-season."

The injury changes the calendar for a contract extension and puts all of the focus on next season instead of this one.

The Packers aren't going to offer Walker a lucrative extension until they're sure he's back to his old form. Since it will take at least six months and probably closer to 10 for him to recover, Walker will prove himself during the 2006 season and not before.

If he returns to form and becomes a big-play machine again, the Packers will want to extend his contract before it runs out after the '06 season. But Walker probably won't be interested and there's a chance he would play out the contract and become an unrestricted free agent.

"He's not going to take just anything," Flanagan said of that scenario. "I know Javon has all the confidence in the world. He's going to play it out and get his money however he can. And God bless him, it makes him a better player and us a better team."

Walker leaving for greener pastures after next season is just one scenario. Another is that Walker never regains the form that allowed him to lead the team in receptions, receiving yards and receiving touchdowns last year and earn his first Pro Bowl selection. Then the Packers don't have to worry about a contract extension and they can move on, having received a solid return on the $5.5 million they will have paid him through the 2005 season.

When Walker engaged in an off-season holdout to force the Packers to renegotiate his contract, he and his agent, Drew Rosenhaus, argued that Walker was simply protecting himself and his future earnings. Without a contract that matched the level of production Walker had reached in '04, they both argued, he could suffer a serious injury and lose all of his earning power.

That's exactly what happened.

When Walker was holding out of off-season activities, many of his teammates did not take umbrage. They knew Walker was simply taking care of business in a sport where careers and earning opportunities are short.

"I do (understand it)," fellow receiver Robert Ferguson said. "I don't know if other people do, but I understand it. I understood it then and I understand it now."

One guy who didn't was quarterback Brett Favre, who made national news after he criticized Walker for his decision to skip mini-camps and threatening to hold out of training camp. Walker ended his holdout in time for the start of training camp and was prepared to play this season for his $515,000 base salary.

During his weekly news conference Wednesday, Favre was asked whether Walker's injury would make him rethink his decision to blast Walker for his holdout. Favre said he told Walker that he felt terrible for him but he maintained that there is still money for him to be made.

"He's obviously young enough that age is not a factor," Favre said. "And his contract situation will take care of itself. I still think he'll make a lot of money. He rehabs and all this stuff, if he continues to do what he's done in the past, he'll be fine. He'll come back better, in better physical condition. Mentally, he'll probably be stronger.

"And the contract situation will take care of itself. That's part of the game. It can happen to anyone at any time. And you play this game knowing that."

Walker is scheduled to make a base salary of $650,000 next year and could have made another $1 million based on an escalator clause tied to his statistics from the first four years of his contract. Because he won't be able to add to those statistics this season, the earnings from the escalator will be $500,000, which he'll receive as part of his base salary if he's with the team next year.

Meanwhile, talk within the team is that Walker might drop Rosenhaus as an agent, but so far the National Football League Players Association has received no termination papers.

Neither Walker nor Rosenhaus was available for comment.