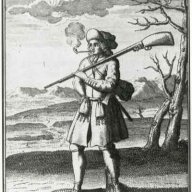 Joined

Nov 10, 2021
Messages

472
Reaction score

277
When it all goes back to normal next year, assuming it does, they'll probably settle at 12 guys on IR, and possibly keep the temporary change allowing return after three games on IR, as long as the player was on the 53 man roster when they broke camp in the fall, or is added to the roster, after that point, during the season.

It seems like a logical move for a game that has seen more injuries happen than they did in the past, despite their attempts to change rules to mitigate many injuries.

In the meantime, even people in the media can't seem to report on injuries different than they did in the past. They will verbally communicate that a guy is placed on injured reserve, and out for the season, or will say he's been put on IR, and will be eligible to return after 3 games. In trying to make everyone aware of the severity of the injury, they perpetuate the beliefs that there are players on temporary or season ending IR. All because they simply state what the teams are saying to convey the severity of the injury.

Anyhow, that's my opinion, for what it's worth.