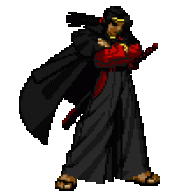 Joined

Dec 12, 2004
Messages

11,903
Reaction score

4
Location
By Rob Demovsky

[email protected]

The Green Bay Packers think rookie cornerback Will Blackmon could play in the next month, so instead of leaving him on the physically unable to perform list, they added him to their active roster on Saturday instead of another injured cornerback, Mike Hawkins.

Hawkins, a fifth-round draft pick in 2005 who came in with loads of talent, was placed on injured reserve, but his agent, Alex Balic, said his client was waived injured, meaning his short tenure with the Packers is over.

Hawkins had a series of nagging injuries over the last 16 months, including a bruised quadriceps in Friday's preseason finale against the Tennessee Titans. He missed the first two preseason games with patellar tendonitis. Last season, he had minor knee surgery before his rookie training camp, and during the season had to miss time or drop out of games because of knee, ankle and groin injuries.

By keeping another injured player, Blackmon, the Packers indicated they had grown tired of Hawkins' injury problems and no longer felt his ability and 4.28-second speed in the 40-yard dash was worth keeping.

"Part of it had something to do with the patellar tendon injury that was nagging him," Balic said. "They wanted him to play and he wanted to play, but he wanted to be 100 percent. Defensive back and receiver are two positions you can't play at 90 percent. If you're trying to cover a guy who's fast and you're at 90 percent, he's going to make a catch on you. He was trying to protect the team and they were like, 'Be tough and play.' Maybe that had something to do with it.

"We're a little surprised at it. I had heard some talk from some people there that Ahmad Carroll was going to get cut loose, but all I can figure is they had an investment in Carroll that they're still trying to get something out of."

Balic said he had to work out an injury settlement with the Packers, but General Manager Ted Thompson didn't think Hawkins' injury was serious.

Thompson kept only eight defensive backs and had only 51 players on the roster at the end of Saturday. He kept five cornerbacks (Al Harris, Charles Woodson, Jason Horton, Blackmon and Carroll). If the Packers liked Hawkins, they could have kept him and played him when he was healthy in a few weeks.

"He had some bad luck with injuries, and that sort of dogged him since he's been here," Thompson said. "We just felt the corners we were keeping, we wanted to keep those guys, and we weren't going to be able to keep him."

Blackmon broke a bone in a foot during a minicamp practice on May 21 and has been out since. Thompson could have kept the fourth-round pick on PUP, meaning he wouldn't count against the roster. Players on PUP can't practice or play for the first six weeks but can be activated during the following three weeks.

"He's doing really good, and it's not going to be too, too far," Thompson said. "At some point, we'll do a little bit like we did with some of the other (injured) guys where (Blackmon) will start practicing on a limited basis, but I don't know when that will be."

Third-round jinx

When Thompson cut defensive lineman Kenny Peterson, he rid the Packers of all of Mike Sherman's third-round draft picks.

Sherman, the former coach and general manager, ran the Packers' drafts from 2002-2004. He drafted five players in those third rounds: safety Marques Anderson in 2002, Peterson in 2003, and cornerback Joey Thomas, defensive tackle Donnell Washington and punter B.J. Sander in 2004.

That left the Packers with only one of nine players from the 2003 draft class. That's first-round pick Nick Barnett, their starting middle linebacker.

Thompson kept 10 defensive linemen, including two rookies (sixth-round draft pick Johnny Jolly and undrafted free agent Jason Hunter). Peterson was bothered by an ankle injury throughout training camp, and appeared to aggravate it Friday against the Titans.

"He had the injury at a difficult time," Thompson said. "We had a young kid (Hunter) that came on and played really well."

Injured reserve

A pair of promising undrafted rookies, tackle Josh Bourke and running back Arliss Beach, were placed on season-ending injured reserve.

Thompson said doctors discovered a back injury that would have kept Bourke out for a significant amount of time, perhaps all season. Bourke missed the final two preseason games due what was believed to be a calf injury, but it turned out his back was the issue.

Beach sustained a high-ankle sprain in the Aug. 28 game at Cincinnati.

"It's a high-ankle sprain, and those things take forever," Thompson said. "It's a doozy, I think."

Kickers survive

It was hardly a surprise, but kicker Dave Rayner and punter Jon Ryan survived the final cut and almost certainly will kick in the regular-season opener against Chicago on Sept. 10 at Lambeau Field.

Though Thompson has had a string of kickers and punters in for workouts the last few weeks, there appears little chance he will make a change before the opener.

"I never say never," Thompson said, "but I wouldn't anticipate change there."

Odds and ends

Thompson said fullback William Henderson should be ready to play in the opener. Henderson had a knee scope on Aug. 21 to remove loose cartilage and missed the last two preseason games. … Teams can start signing players to the practice squad at 11 a.m. today, when the waiver period ends. Among those the Packers may retain for their eight-man developmental unit are safeties Atari Bigby and Tra Boger, fullback Ben Brown, receiver Chris Francies, cornerback Patrick Dendy and defensive end Dave Tollefson.