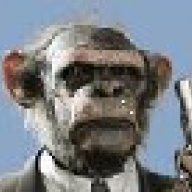 Joined

Jul 8, 2010
Messages

1,826
Reaction score

424
Location
Especially Jerry Jones and Dez getting interviewed after the game. Jerry didn't rant at the refs, and Dez didn't either. I thought that the reporters BOTH were trying to get them to explode, and neither one did.

I don't like the rule, and do believe that taking three steps with possession, that that should have been a catch. I hope they change that rule a bit.

But I still say if they would have scored, that would have given Aaron Rodgers about 4 minutes to do something on offense. He had what, 9 straight complete passes in the 4th quarter? I believe he could have had a few more. The rule had an impact on the game, but it did NOT give away the game. The Cowboys defense had 4 minutes to get the ball back, they didn't do it.

But the Cowboys finally did seem to get their losing in December jinx out of the way. They did have a very good year, especially when most of the talking heads had the Eagles as the probable division winners. I knew that went out the window when Sanchez started.