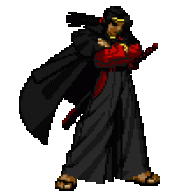 Joined

Dec 12, 2004
Messages

11,903
Reaction score

4
Location
Look no further than the Green Bay Packers' salary-cap list to see the risks of high-end free agency.

The player who's counting most against their 2006 cap, other than quarterback Brett Favre, is Charles Woodson, General Manager Ted Thompson's marquee signing in free agency this past offseason.

Obviously, one week into a 16-game schedule is far too early to pass judgment on any player, and Thompson surely knew he overpaid some when he signed the 29-year-old cornerback to upgrade his defense. But Woodson's seemingly indifferent play at times has left reason to wonder whether he has the fire in the belly and life in his legs to be worth the cost: a $4 million signing bonus, a $1.5 million base salary, a $4.35 million initial roster bonus and weekly roster bonuses that will total $600,000 if he suits up for every game this season, or about $10.5 million total for 2006.

Woodson counts $6.71 million against the Packers' cap this year, and that total goes up $37,500 for each game he's on the 45-man active roster. So, if he suits up for all 16 games, his final cap total will be $7.23 million.

However, the Packers front-loaded his contract, so even if he doesn't play anywhere near his pay level this season, he's still affordable next year and won't be a serious salary-cap hit if the team cuts ties after two or three seasons. His salary and March roster bonus in 2007 total $2.25 million, and he also receives $56,250 for each game he's on the 45-man game-day roster, or $900,000 total for all 16 games. His salary jumps to $3.25 million in 2008 with the same $56,250 bonus for each game on the 45-man active roster.

It should be no surprise that the Packers' five-highest cap charges all play premium positions: quarterback, cornerback, defensive end (Aaron Kampman and Kabeer Gbaja-Biamila) and left tackle (Chad Clifton).

Favre's status no doubt will be a major issue this offseason. By all accounts, he returned for his 16th year in the NFL because he still enjoys playing and has taken to heart the finality of retirement. He turns 37 in October, which is old but not prohibitively so for NFL starting quarterbacks. Former Denver quarterback John Elway was 37 in his final season and retired because of a chronic hip injury, not because of a decline in play. Former Oakland quarterback Rich Gannon won an NFL most-valuable player award in 2002 at 37.

So, it's not a given that this is Favre's last year, despite his long deliberations about retirement this past offseason. If the young Packers make major strides as the season goes on and he plays well, he seems sure to consider returning in 2007. Next year, he's scheduled to make $11 million, all in base salary, and it's hard to envision the Packers asking him to take a pay cut. But he'll have to be playing at a fairly high level for Thompson to want him back at that price.

The Packers have managed Favre's contract smartly for salary-cap purposes by not continually paying him signing bonuses to create cap room. If he retires after the season, he'll count only for $2.2 million in dead money, and because his $11 million salary will be cleared from their books, they'll gain $8.8 million in cap room.

Gbaja-Biamila, in the meantime, is scheduled to make $5 million next year, when he'll turn 30. That will be well within the going rate for good pass rushers. But that's assuming his sack total increases or at least doesn't drop below the eight sacks he had last year. He had 13½ in 2004.

Clifton will make $4.337 million in base salary and roster bonuses next year, which also is more than reasonable for a quality left tackle. The question is whether Clifton will be a quality left tackle at that time. There are signs that the 30-year-old's devastating separated-pelvis injury from 2002 has taken a toll, based on the slight decline in his play last year and greater struggles playing with a sore knee so far this season. He had a hand in allowing two sacks last week and also struggled in run blocking at times. If those troubles continue throughout the season, the Packers will have to seriously consider replacing him.

Packers' salaries

Base salary: Players are paid 1/17 of their base salary in each week of the 17-week regular season.

Bonuses: Bonuses are any signing, roster and workout bonuses he was paid this year but before the start of the season. So, if base salary and bonuses are added, that's the amount of cash the player will receive this year. That total does not include performance bonuses he might achieve.

Cap total: The base salary plus bonuses doesn't necessarily equal the cap number, which is the amount the player counts against the 2005 salary cap. The cap number is the base salary plus any roster and workout bonuses paid this year, plus a prorated portion of any signing bonus the player received as part of his contract. So, if a player received a $4 million signing bonus as part of a four-year deal signed this year, his prorated bonus will count $1 million against the cap this year even though he actually received $4 million. That prorated $1 million plus his base salary plus any roster or workout bonuses is then his cap number.

Player, base salary, bonuses, cap total

Brett Favre, $7,000,000, $3,005,720, $12,639,053

Charles Woodson, $1,500,000, $9,003,080, $6,709,330

Aaron Kampman, $900,000, $11,105,720, $6,005,720

Kabeer Gbaja-Biamila, $3,850,000, $5,720, $5,427,148

Chad Clifton, $2,425,000, $1,005,720, $5,097,386

Ryan Pickett, $1,475,000, $5,025,000, $5,000,000

Donald Driver, $950,000, $2,305,720, $4,622,386

Mark Tauscher, $2,250,000, $505,720, $3,420,005

Al Harris, $1,500,000, $1,005,720, $3,380,720

Bubba Franks, $585,000, $1,005,720, 2,590,720

A.J. Hawk, $275,500, $1,910,000, $2,185,000

Robert Ferguson, $1,400,000, $5,720, $2,105,720

Ahman Green, $1,350,000, $1,005,720, $2,011,970*

Marquand Manuel, $960,000, $2,040,000, $1,800,000

Aaron Rodgers, $350,000, $3,015,720, $1,408,220

William Henderson, $810,000, $355,720, $1,165,720

Kevin Barry, $625,000, $90,720, $1,555,720

Nick Barnett, $601,000, $50,000, $1,109,571

Koren Robinson, $585,000, $0, $585,000

Ahmad Carroll, $511,000, $30,000, $1,410,500

Kenderick Allen, $600,000, $53,080, $703,080

Nick Collins, $350,000, $5,720, $728,220

David Martin, $540,000, $5,720, $715,720

Ben Taylor, $585,000, $80,280, $665,280

Daryn Colledge, $275,000, $1,300,000, $600,000

Greg Jennings, $275,000, $712,500, $585,000

Tracy White, $500,000, $25,000, $555,720

Donald Lee, $500,000, $5,720, $505,720

Colin Cole, $500,000, $5,720, $505,720

Abdul Hodge, $275,000, $808,000, $477,000

Jason Spitz, $275,000, $742,250, $460,562

Brady Poppinga, $350,000, $5,720, $457,470

Rob Davis, $810,000, $25,000, $455,720

Corey Williams, $425,000, $5,720, $454,720

Scott Wells, $230,000, $5,720, $430,720

Cullen Jenkins, $425,000, $5,720, $430,720

Junius Coston, $350,00, $5,720, $398,920

Will Blackmon, $275,000, $433,500, $383,375

Chris White, $350,000, $5,720, $359,220

Noah Herron, $350,000, $5,720, $355,720

Dave Rayner, $350,000, $4,400, $354,400

Vernand Morency, $350,000, $0, $350,000*

Marviel Underwood, $195,000, $5,720, $308,220

Ingle Martin, $275,000, $172,00, $318,000

Tony Moll, $275,000, $145,000, $311,250

Johnny Jolly, $275,000, $426,150, $298,650

Tyrone Culver, $275,000, $93,500, $298,375

Jon Ryan, $275,000, $38,080, $289,746

Ruvell Martin, $275,000, $5,720, $280,720

Jason Hunter, $275,000, $15,000, $280,000

Tory Humphrey, $275,000, $1,760, $276,760

Charlie Peprah, $275,000, $0, $275,000

Tony Palmer, $275,000, $0, $275,000

Jarrett Bush, $275,000, $0, $275,000

Mike Montgomery, $350,000, $5,720, $381,220

Josh Bourke, $180,000, $10,000, $185,000

Arliss Beach, $180,000, $10,000, $185,000

Kurt Campbell, $180,000, $5,720, $196,095

Dave Tollefson, $79,000, $35,000, $91,567

Calvin Russell, $79,900, $0, $79,900

Chris Francies, $79,900, $0, $79,900

Brandon Miree, $79,900, $0, $79,000

Patrick Dendy, $79,900, $0, $79,900

Atari Bigby, $79,900, $0, $79,900

Zac Alcorn, $79,900, $0, $79,900

Vince Butler, $1,760, $0, $1,760

* Figure includes one week's pay for RB Samkon Gado at the same salary.