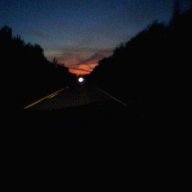 Joined

Jun 4, 2005
Messages

980
Reaction score

22
Location
A few weeks ago, I was roundly jeered here for 'suggesting'(that's all it was) that the Packers should franchise Green for 2007.
I guess that won't be a possibility...
http://www.jsonline.com/story/index.aspx?id=568494
I still think it's a good idea and here's why: it will be less costly in the long run.
Given the limited number of free agent backs, the asking price for each free agent will rise. Green could get a solid offer from the Giants, who openly have talked about him. So the Packers have to decide if they want to bid for him. I seriously doubt Green will sign a one-year deal anywhere, including Green Bay. So the price(as the article indicates) is $4 mill a year. Two years equals 8 million dollars minimum.
So the Packers must decide if they want to get into a bidding game with other teams for a 30+ year old running back. If not, they go into the season with Morency as the main back and the mythical superstud college ball carrier as a likely draft pick. Heaven knows if any good back will be available when the Packers pick, but you certainly are leaving much to chance with that course. I don't believe any of the hype about college players. Hawk proved to be a keeper, but the Packers have a list of others who didn't prove to be keepers. When you pin your offense on a ghost, it's playing a risky game.
The other option is to bid for the other free agent backs. Why not keep Green who is as good? Michael Turner is RFA at San Diego? If he's still around he might be worth a look.
Trade? Why? It costs you something too.
So the Packers have these options:
1)Sign Green to costly long-term contract. Not likely, given production, injury and age.
2)Let him float in the free agent market and hope you have a chance to match what is likely to be an over-priced market.
3)Let him go, draft a new back. Possible, but what do you have?
4)Sign another free agent. Why not keep Green?
5)Trade. It will cost you something in return.
6)Tag. It keeps Green in Green Bay for either 6 or 7 million a year for one year. If it doesn't work out, the Packers are into him one year only. They can draft the future back for the 'two-headed attack" and work that player in.
After 2007, the Packers can let him go with no more money outgoing.
If they sign him for 2 years at the 4 million annual as the story suggests, it would put the Packers into him for 8 million. I doubt Green would sign a one year deal. So "less costly", to me, is franchising Green.
The Packers are hoping to let the market determine his value at 4 million. Maybe, maybe not. It could well go higher and they would be without a good running back in an offense that needs one.