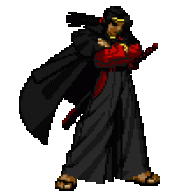 Joined

Dec 12, 2004
Messages

11,903
Reaction score

4
Location
Hammer said:

Zero2Cool said:

Hammer said:

Can you imagine Jim Brown at 255?
Hammer

Jim Brown @ 255 vs 60s or 90s?

By implication, the 90s. Restating my point, he might not only be bigger, but also faster if he had modern training methods/nutrition/etc.

Hammer
I have to disagree. Players then were tougher compared to players of now and its because of how they were raised and took care of themselves and how they worked out.
To say the players of 60s would be bigger, faster and stronger today would be like saying we are going to eventually evolve into giants. The 60s had their big men too, they just weren't playing football.
Just my logical two cents, of course, I could be wrong too.