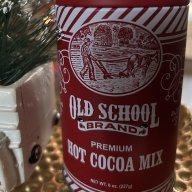 Joined

Aug 16, 2014
Messages

8,587
Reaction score

2,189
Didn't realize that Higgins or Pittman we're still there at #30. Ouch.

And as far as Love, we can go back and forth on what serviceable means. If Rodgers goes down, the team is in big trouble. And I'm not sure if there is another backup QB out there who would make much difference. I think Love would have a better chance in another environment, but even that is a leap of faith.

And maybe Gluten did think he was reaching for glory by selecting Love as TT selected Rodgers. That was a foolish move. I'm glad he got better with personnel moves since.

Love was a lousy pick. End of story for me.
Gute could probably get a book deal on the subject and it would be a best seller.
I think it was a perplexing move at the time. I didn't initially like it, but I trust our GM had his reasons. Overall he's been solid.
Plus, we have to grade our GM when his selections are finished, not when they start. Those who were writing Love off at one full season (some after 1 game!) speaks to me as desperate attempts to defend ones personal position. If we made those bold declarations after 5-6 years down the road? That's completely understandable. Or saying it was the wrong positional selection? I get that and I'd agree! But attacking the player? Really?
Taking a graduating Junior from college who anyone who knew anything about Love knew he was mostly projection. It was common knowledge that he needed extra time to develop. Here he is. Redshirted in 2020
1st full program last season.
Sophomore Season just starting.
While it might not have been MY pick initially. He is OUR pick now
(I felt the spirit of Buggy pass through!)
Im going to continue praying he performs and root this kid on or I get nothing but to pet my ego.
My ego doesn't need petting!
Last edited: