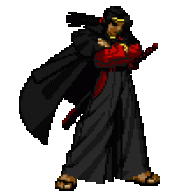 Joined

Dec 12, 2004
Messages

11,903
Reaction score

4
Location
CHARLOTTE, N.C. -- Sam Mills, an undersized linebacker who became a Pro Bowl player with New Orleans and Carolina and was later an assistant coach for the Panthers, died Monday after fighting cancer for nearly two years, the Panthers said. He was 45.

Mills, who was diagnosed with cancer of the small intestine in August 2003 but continued to coach Carolina's linebackers between chemotherapy treatments, died at his home.

"Sam was one of the finest people you will ever meet. You would never know that he was a player who made Pro Bowls and had all this attention because he treated everybody the same no matter who they were," Carolina general manager Marty Hurney said. "He never had a bad thing to say about anybody and had a great ability to laugh at himself.

"He was the type of guy you want your kids to grow up to be."

A five-time Pro Bowl selection, Mills spent the final three seasons of his 12-year NFL career with the Panthers, beginning with their inaugural season in 1995.

There is a statue of him outside Bank of America Stadium and he is the only player in the team's Hall of Honor. Mike McCormack, Carolina's first team president, is the only other inductee in the Hall.

Mills spent his first nine NFL seasons with the New Orleans Saints, following three seasons in the United States Football League. He finished his career with 1,319 tackles while starting 173 of 181 games.

He joined the Panthers' coaching staff upon his retirement.

Mills was an undersized linebacker out of Montclair (N.J.) State who tried -- and failed several times -- to catch on with NFL and Canadian Football League teams. He gave professional football one last shot when the USFL debuted in 1983, and parlayed a tryout with the Philadelphia Stars into a roster spot.

"The USFL came at a perfect time for me," Mills, a three-time All-USFL selection who helped the Stars win league titles in 1983 and '84, said in an interview in March. "It was the most fun I ever had playing football."

Every day, Stars coach Jim Mora asked his assistants who the best player on the field was. Every day, they told him "Sam Mills."

"I don't need a 5-9 linebacker,"' Mora kept saying.

Mills ended up as one of Mora's favorite players and when Mora went to the Saints after the USFL's demise, he brought Mills with him in 1986.

Mills went to his first four Pro Bowls with the Saints and was elected to Louisiana's Sports Hall of Fame. He is also a member of New Jersey's Sports Hall of Fame.

Mills moved on to the Panthers in 1995 and figured prominently in the franchise's first win, against the Jets on Oct. 15, 1995, at Clemson, S.C., when he intercepted a shovel pass and returned it 36 yards for a key touchdown.

He led the team in tackles in 1995 and '96, when the Panthers won the NFC West and made a surprise run to the NFC title game.

Mills was diagnosed with cancer in 2003, hours before he showed up at the stadium to coach the Panthers' linebackers in their preseason finale. It was a devastating blow to the team, which had learned two weeks earlier that linebacker Mark Fields also had cancer.

Carolina restructured its coaching duties the next week to take some of the responsibilities off of Mills during his treatment.

Originally given just a few months to live, Mills battled the cancer and didn't miss a single game that season. He scheduled treatment for off days to cut down on his time away from the team, and he often had to coach from the press box that year to preserve his strength.

"The club basically gave me the option as to how much I wanted to be around," Mills said. "Hey, I am a football coach. That is what I am. As long as I have the power in me to go ahead and continue to coach, I'd like to continue to coach."

He was an inspiration to the team that season as Carolina won the NFC championship and went on to the Super Bowl.

Players wore his No. 51, along with Fields' 58, under their jerseys that season, and Mills gave an emotional pregame speech during their playoff run.

He flew to Houston on the Thursday before the Super Bowl, one day after a round of chemotherapy, and joined Fields for a news conference. Sweating and holding on to the podium for balance, he said "You have your good days and your bad days. I am just glad I am having days, you know?"

Mills continued his treatment all of last season. He was honored by the NFL in March with the Johnny Unitas Tops in Courage Award

Mills is survived by his wife, Melanie, and four children: Sons Sam III and Marcus and daughters Larissa and Sierra.