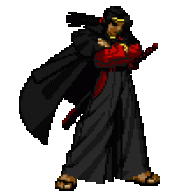 Joined

Dec 12, 2004
Messages

11,903
Reaction score

4
Location
FROM PFT.COM

It's hardly news that Flanagan projects as the Packers' starting center again, especially considering he's entering his fifth season in that capacity. But circumstances could have been vastly different in his 10th season in the National Football League.

Flanagan could still be dogged by the persistent pain that resulted in him having surgery Oct. 7 and missing the final 13 games of the season. Or the healthy parts of the remaining tendon that were sewn together could be slow to mend, leaving him well behind his goal of being ready for the start of the 2005 season.

But that's not the case.

Flanagan said he has been cleared for the team's minicamp, and while he will be limited to some degree, it will be mostly for precautionary measures.

"I'm good," Flanagan said from his off-season home in Las Vegas. "I've been out here squatting, taking pass sets and run-blocking and doing all my drills, doing everything I need to do. I've stayed away from some ballistic movements, forward and backwards, because the pressure it puts on the tendon.

"I still feel it, but it's not waking me up at night. I'm not hurting every minute of the day. I felt immediate relief, literally, leaving the hospital. The constant pain wasn't there. I'm already doing things I couldn't do when I was playing. I'm just feeling better."

If his physical well-being is looking up, his mental outlook is too, especially after learning that the departure of free agents Mike Wahle and Marco Rivera would not result in him moving to guard. Coach Mike Sherman and offensive line coach Larry Beightol decided it would not be in the team's best interest to move Flanagan from the position he plays best, even if it helped fill the void at guard.

Flanagan saw the Wahle and Rivera departures coming and continues to fret their loss, but he knows one thing: moving him would have only compounded the problem.

"When both Marco and Wahle signed, I talked to Sherm that day and he said, 'We'll just move you to guard,' " Flanagan said of a tongue-and-cheek conversation he had with his coach. "I said, 'Well, just pay me what they pay Wahle and I'll move wherever you want. I'll flip burgers at halftime.'

"I think everybody knows," Flanagan said, turning serious, "I'm the best player I can be at center. That's where I'm most familiar. (With) the schemes that we do, I understand things better than most guys on the offensive side of the ball with the exception of Brett. So to move me, it could be done, and if it needed to be done it would. But you'd be moving a lot of guys around."

Flanagan, 31, expects his transition back to a full-time starter to be almost seamless, although he won't practice twice-a-day in pads in training camp and will be given frequent days off to accommodate his knee. His personal trainer, Mark Phillipi, the director of strength and conditioning at the University of Nevada-Las Vegas, has blown out both of his patellar tendons and is an expert at recovery, so Flanagan is confident he'll be able to regain his form this season.

He has been working out regularly with Phillipi and recently was given a clean bill of health from Packers team physician Patrick McKenzie, meaning he'll be able to work with the offense at the end of the month. Physically, he feels nearly whole again.

Mentally, he'll have to regain confidence in his knee, but most important he must avoid another major injury. He spent two grueling years recovering from a gruesome broken leg his rookie season, watched from the sideline most of last year and in general has had it with injuries.

"I don't think I have as many miles on me as some guys 10 years in," Flanagan said. "At the same time psychologically, I don't know if I can handle another one of these. To go through two of them is a lot. I think I've worn out my welcome there. My body can recover, but I don't know if my head can. I think I've reached my maximum ability to recover psychologically."

As much as he'd like to focus all of his energies on his own recovery once he returns, he's going to be called upon to assist the newcomers on an offensive line that had been together for four seasons. Suddenly, the two players who lined up next to him are gone and their replacements - more than likely free agents Aaron Klemm and Matt O'Dwyer - are as unfamiliar to him as a pain-free season.

Flanagan will be the designated leader of the offensive line and his relationship with the two guards will determine much about the success of the offense, particularly in the running game. He said he wasn't as concerned about pass protection as the precise nature of the run-blocking scheme.

"I'll do the best I can, but not having those guys (Wahle and Rivera) next to me will definitely affect how I play," Flanagan said. "Hopefully, it won't be dramatic. Maybe these guys they got - I don't know much about them - maybe they'll be able to step up and make us as good a group as we can.

"Everyone can be replaced, but immediately right now, losing those guys is going to hurt. We're going to find a way to be a good team, and we will move on, but immediately it's a blow to the team."