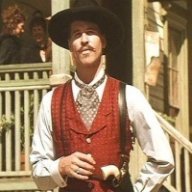 You retired too? .... Not me. I'm in my prime
Joined

Aug 2, 2005
Messages

4,855
Reaction score

8
Location
Nothing on the WDAE website, but I hope the Raiders spoil Gruden's fun if this is true... take Johnson

Our friends at WDAE in Tampa have tipped us off to a rumor that we're in the process of confirming that the Lions have traded the No. 2 overall pick in the 2007 draft to the Buccaneers for the No. 4 overall pick and defensive end Simeon Rice.
A league source tells us that, while there is not a done deal, the talks are occurring regarding a flip-flop of No. 2 and No. 4. It's not presently clear whether Rice is part of the deal.
The Bucs presumably want to get in position to take receiver Calvin Johnson with the No. 2 selection, if the Raiders don't take Johnson with the No. 1.
The real intrigue on this one arises if the Raiders take Johnson. Would the Bucs then pick quarterback JaMarcus Russell or Brady Quinn? Or would they take left tackle Joe Thomas?
Recently, the Bucs conducted on-campus workouts with Johnson, Russell, and Quinn. They didn't include Thomas in the tour, and we've seen some evidence in the Tampa press of possible efforts by the team to bad-mouth Thomas, possibly in the hopes that he'll be available at No. 4.
It could be that the Lions are willing to make the deal to go down to No. 4 because they think they could still get Thomas at that spot. But if Johnson is the No. 1 pick, Thomas might be long gone by the time the Lions use the pick currently held by Tampa.
We're keeping a close eye on this one. Check back for more details.