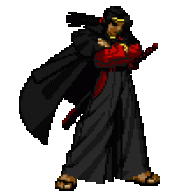 Joined

Dec 12, 2004
Messages

11,903
Reaction score

4
Location
FROM PFT.COM



It's been widely reported that the Philadelphia Eagles will not be reworking the long-term contract that receiver Terrell Owens signed a year ago, after being traded from the 49ers to Philly following a clustermess of a botched trade to Baltimore and the failure of Owens' former agent, David Joseph, to submit paperwork on a timely basis that would have made Owens an unrestricted free agent.

There are rumblings throughout the league that the Eagles likewise have no desire to tolerate a disgruntled Owens, who proved to be a major pain in the rear end for San Fran in 2003, his final season with the 49ers. (And he was hardly a choir boy before that.)

So the only logical move would be a trade.

And this report meshes with some preliminary noise we're hearing about the Eagles potentially being interested in moving into the top end of the draft, which if they were to move T.O. would suggest that they would be trying to get in position to acquire Braylon Edwards or Mike Williams.

Based on these very premature rumors, our guess is that the Eagles would make two trades. First, they'd send Owens to one team in exchange for a package of picks, including a first-rounder. Then, the Eagles would package their No. 31 pick in round one with the first-rounder that they snare via an Owens deal to make their move to the top of the board. (They also hold the No. 35 pick due to the A.J. Feeley trade, the No. 63 pick, the No. 77 pick from the John Wellbourn trade, and the No. 94 pick.)

It would be an extremely shrewd move for the Eagles, especially in a year when no one is looking to trade into the top five -- and multiple teams would love to get out.

Under this scenario, then, the core question is who gets Owens, and for how much?

The Vikings' fire sale of Randy Moss arguably sets the market at something other than two first-round picks. Our guess would be that, in light of the Moss deal, Owens could draw a one and a two, or a one and a three

But who gives up the picks and then pays Owens?

San Diego needs a big-play receiver (they pick at 12 and 28), but they had a very bad experience two years ago with David Boston.


Cowboys coach Bill Parcells (who holds No. 11 and No. 20) surely would swap one of those picks for a player who can make an impact in Tuna's final season in Dallas, but it's hard to fathom the Eagles sending T.O. to a team they place twice a year.

Ditto for the Redskins, who never met a flawed superstar whom they didn't like. They hold the No. 9 pick, and Dan Snyder likely couldn't resist the opportunity to load up his offense with Owens.

Or how about the Panthers at No. 14, who need a complement to Steve Smith?

And it's hard not to at least consider the potential impact of T.O. in Minnesota, which has two first-round picks and the cap room to keep Terrell happy -- but which just ran a me-first receiver out of town and is in the process of cultivating a team-centric attitude in the locker room.

Of course, the Eagles could forego the double move and try to send Owens to Tampa for the No. 5 overall pick. There's a chance, however, that neither Edwards nor Williams will be on the board when the Eagles would be on the clock.

If anything's going to happen, then, look for a two-tiered trade that ultimately puts the Eagles at No. 4 or higher.

What about the cap hit, you ask? In 2004, Owens signed a seven-year, $42 million contract with a $10 million signing bonus (the real number might be a lot lower -- we're looking into it).

Since bonus money can be spread only three years beyond the last capped season under the Collective Bargaining Agreement (which is 2006), Owens' $10 million payment (assuming it was not two-tiered) results in a yearly charge of $1.67 million.

Trading him would trigger a cap charge of $8.33 million, which would be offset by his $3.25 million salary in 2005, for a net hit of $5.08 million. As a result, the Eagles could easily manage the consequences, since they had as of March 29 more than $8.5 million in cap room for 2005.

Sure, a lot of thing have to fall into place for Owens to end up in a new town with a new team. Heck, we haven't even considered the question of whether Owens would approve of the whole thing.

We have a feeling, however, that if the new team in that new town is willing to give T.O. a truck load of new money, he won't have a problem with it.