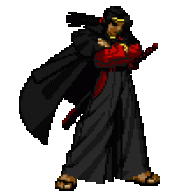 Joined

Dec 12, 2004
Messages

11,903
Reaction score

4
Location
Posted: Jan. 29, 2007
SportsDay

Bob Wolfley
E-MAIL


Two years ago on media day during Super Bowl week in Jacksonville, Fla., Green Bay Packers wide receiver Donald Driver created a stir when he said during a radio interview that he thought quarterback Brett Favre would not return to play in 2005.

His comments attracted national attention. In subsequent interviews, he said his prediction was only an opinion and not based on any conversation he had with Favre in the off-season.

Monday morning in Miami, Driver was interviewed by Chicago radio station WSCR-AM (670) and he was much less controversial about the topic.

"I hope he comes back," Driver said, referring to Favre. "I think he still loves it."

Driver said he wanted Favre to return because he wouldn't have to face any learning curve, which would be required with another quarterback.

Driver explained that he picked up Favre and put him on his shoulder at the end of the game against the Chicago Bears at Soldier Field because he wanted to do that at least once, if the 2006 season happened to be the last one for Favre.

Favre created a bit with Driver this season during a game against the Miami Dolphins by running up to Driver, hoisting him on his shoulder and carrying him around.

Even though the Packers have a rivalry with the Bears, Driver said he would be rooting for Chicago on Sunday. Driver said his allegiance was to any team representing the Packers' conference.

"I'm pulling for the NFC team," Driver said.