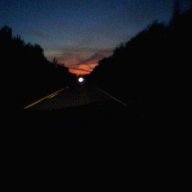 Joined

Jun 4, 2005
Messages

980
Reaction score

22
Location
Found this on the footballsfuture.com site.

It lists all the young'uns in...and out....
---------------------------

Underclassmen Declaring for the Draft (Deadline was January 15, 2007)
Jon Abbate, LB - Wake Forest
Jamaal Anderson, DE - Arkansas
Antwan Applewhite, DE - San Diego State
Jon Beason, LB - Miami
Ahmad Bradshaw, RB - Marshall
Alan Branch, DT - Michigan
Colt Brennan, QB - Hawaii - considering withdrawing his name
Michael Bush, RB - Louisville - declined to apply for redshirt
Keenan Carter, DT - Virginia
Stanley Doughty, DT - South Carolina
C.J. Gaddis, CB - Clemson
Ted Ginn Jr., WR - Ohio St.
Anthony Gonzalez, WR - Ohio St.
Chris Henry, RB - Arizona
Chris Houston, CB - Arkansas
Brandon Jackson, RB - Nebraska
Dwayne Jarrett, WR - USC
Calvin Johnson, WR - Ga Tech
Charles Johnson, DE - Georgia
Rory Johnson, LB - Mississippi
Marshawn Lynch, RB - Cal
Robert Meachem, WR - Tennessee
Zach Miller, TE - Arizona St.
Jarvis Moss, DE - Florida
Reggie Nelson, S - Florida
Greg Olsen, TE - Miami
Adrian Peterson, RB - Oklahoma
Antonio Pittman, RB - Ohio State
Maurice Price, WR - Charleston Southern
Darrelle Revis, CB - Pitt
Sidney Rice, WR - S. Carolina
Gary Russell, RB - Minnesota
JaMarcus Russell, QB - LSU
Brandon Siler, LB - Florida
Ryan Smith, CB - Florida
Luke Smith-Anderson, TE - Idaho
Ramonce Taylor, RB - Texas
Lawrence Timmons, LB, FSU
Darius Walker, RB - Notre Dame
Danny Ware, RB - Georgia
Dwayne Wright, RB - Fresno State
Eric Wright, DB - UNLV

Notable Underclassmen Returning to School
Sam Baker, OT - USC
Kirk Barton, OT - Ohio St.
John David Booty, QB - USC
Adarius Bowman, WR - Oklahoma St.
Brian Brohm, QB - Louisville
Duane Brown, OT - Virginia Tech
Andre Caldwell, WR - Florida
Antoine Cason, CB - Arizona
Glenn Dorsey, DT - LSU
Jared Gaither, OT - Maryland
Vince Hall, LB - Virginia Tech
Mike Hart, RB - Michigan
Derrick Harvey, DE - Florida
Chad Henne, QB - Michigan
Lawrence Jackson, DE - USC
Rafael Little, RB - Kentucky
Chris Long, DE - Virginia
Jake Long, OT - Michigan
Dwight Lowery, CB - San Jose St.
Marcus Monk, WR - Arkansas
Frank Okam, DT - Texas
Branden Ore, RB - Virginia Tech
Barry Richardson, OT - Clemson
Martin Rucker, TE - Missouri
Limas Sweed, WR - Texas
Chauncey Washington, RB - USC
----
Hope this helps in your draft prep.