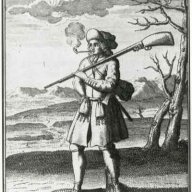 Joined

Nov 10, 2021
Messages

847
Reaction score

520
I'm glad you said this. In the case of Bakhtiari working out NOW, I got pretty jazzed. He's a big part of that OL, the best T in the NFL IMO, and so news about him is BIG.

I don't think the person who posted the old video meant any harm. I think it was a mistake. But we all should be careful when we're citing facts. There are no "alternative facts" - something is true or it isn't.

So I'll take the advice to heart and be careful. Most of the comments here are opinion so it doesn't matter.

FWIW, Cap does about the best job here with the info (facts) he posts. He has good sources and I've never found any fact he posted to be in dispute. That doesn't mean I always agree with his opinion, how he interprets those facts, but that's why we're here, to exchange ideas and opinions.

Anyway thanks Voyageur for an important reminder.
I'm sorry if anyone thought I was referring to anything they said, or posted. I was more venting about the false information that keeps getting thrown out from what should be somewhat reputable sources out there on the internet. Taking half truths, and turning them into stories that are about as true as Minions actually existing.
I have a personal belief. It's kind of my mantra.
"There is truth, and there is perceived truth, but no matter what, there is truth, nothing else. Everything else would be a lie, or conjecture at best."