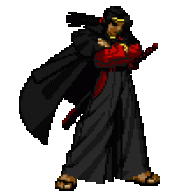 Joined

Dec 12, 2004
Messages

11,903
Reaction score

4
Location
By Rob Demovsky

[email protected]

A week into training camp, receiver Marc Boerigter has found himself in a fight for a roster spot.

Ted Thompson didn't throw gobs of money at Boerigter in free agency, but the Green Bay Packers general manager hoped at the very least he had secured a possession-type receiver who could make a strong run at the No. 3 position on the depth chart for a relatively low price.

Turns out, Thompson may have thrown away $182,700 in bonus money he gave to Boerigter as a part of a one-year contract.

Boerigter, who spent the last four years as a backup and special teams player with the Kansas City Chiefs, has improved only slightly on what was a disappointing offseason showing during the minicamps and organized team activities. The spring sessions saw Boerigter drop a few too many passes for the coaching staff's liking, and in camp he's been only slightly more consistent in limited opportunities.

It hasn't helped Boerigter's chances that second-round draft pick Greg Jennings has shot up the depth chart with relative ease and has passed not only Boerigter but fellow veteran Rod Gardner.

"He's been inconsistent to this point," offensive coordinator Jeff Jagodzinski said of Boerigter. "I've talked to him every day about being consistent. When you get out there, you've got to make plays. That's the only way to get noticed. You know why Jennings is getting noticed right now? He's making plays.

"That's what 83 (Boerigter) has got to start doing more of. You want to be noticed in camp. You want coaches asking, 'Who was that?' about you."

Boerigter, a small-college player from Hastings (Neb.) College who got his pro start in the Canadian Football League, was an intriguing prospect in the low-risk world of mid-level free agency, an area Thompson often prefers over the big-money players. In addition to the relatively modest bonus, Boerigter's contract included a base salary of $600,000.

The Packers liked Boerigter's size — at 6-foot-3 he's the second-tallest among the 12 receivers in camp — and felt he had retained most, if not all, of the speed he had before his 2004 knee injury. Boerigter missed all of the '04 season with a torn anterior cruciate ligament in his right knee.

The signing was a bit of a gamble because Boerigter struggled last season and caught only eight passes for 119 yards and didn't have a touchdown. He was inactive for six, and it had nothing to do with his injury.

"It's kind of a myth that I was still hurt last year," Boerigter said. "I wasn't. I was completely healthy last year."

Boerigter signed with the Packers in March after visiting Tampa Bay and Seattle because he thought he'd have his best opportunity for playing time here given that the Packers didn't have another proven receiver behind Donald Driver.

Even after the Packers drafted Jennings and Cory Rodgers (fourth-round pick), Boerigter remained in the Packers' plans. They still felt Boerigter could develop into a Brian Finneran- or Joe Jurevicius-type receiver. However, Boerigter caught a case of the drops in the offseason, which caused concern among the coaching staff.

"I thought in the spring he struggled at times catching it," receivers coach Jimmy Robinson said. "I haven't seen him struggling to catch it this summer, and that may be more a function of not having as many opportunities, but he seems to be catching the ball better. He just hasn't had near as many opportunities.

"I like what I've seen. He's just got to get up there with the rest of them, and he will. He and I both agreed that he needed to catch the ball better than he did in the spring. He'll work through that."

Boerigter acknowledged on Thursday between practices that he might have some work to do to ensure his spot on the 53-man roster.

"In this business, you're never sure about anything," Boerigter said. "The moment you start feeling comfortable, things can go the other way for you. I'm confident I'm going to make this team but definitely not comfortable. I've been around long enough to know that if things aren't going well for you early in camp, you've got to pick it up. But it's not something you panic about."

Boerigter's chances to stick with the Packers may come down to how many receivers Thompson decides to keep. If he retains only five, Boerigter might lose out to Driver, Gardner, Jennings Rodgers and Robert Ferguson.

"I'm looking forward to playing in the preseason games," Boerigter said. "I mean, practices have a lot to do with making the team but when you get to live competition, it's a new ball game."