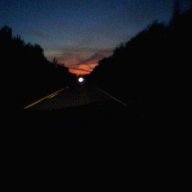 Joined

Jun 4, 2005
Messages

980
Reaction score

22
Location
From the Journal-Sentinel:
----------
Packers take new approach to defensive line
Unheralded group coming together
By TOM SILVERSTEIN
[email protected]
Posted: Oct. 2, 2005
Green Bay - When he cut Cletidus Hunt and R-Kal Truluck, passed on free agent Corey Simon and stuck with six defensive linemen who would have trouble getting identified in a lineup by the most astute observers of the National Football League, Green Bay Packers general manager Ted Thompson rolled the dice.
The Packers gambled when they released Cletidus Hunt and R-Kal Truluck, but Aaron Kampman, left, and his teammates along the defensive line are seeking to improve their play through a group effort.
Counting on new defensive coordinator Jim Bates to get the most out of them, Thompson surrounded veterans Kabeer Gbaja-Biamila, Aaron Kampman and Grady Jackson with a bunch of young unknowns. If the Packers were to improve their defensive front, it would be the result of a group effort and not the play of one or two big-money starters.
Three games into the season, the Packers are 0-3 and facing a desperation game tonight against the Carolina Panthers on "Monday Night Football." They have only three sacks and one take-away and their defense ranks 17th in the league in yards allowed.
Still, Thompson's gamble appears to have solidified a unit that had been unreliable and uninspired the past few seasons, thus giving the Packers some hope that their pathetic ways on defense will come to an end. The rest of the season will answer whether their eight-man, no-name defensive line rotation can provide more than just Band-Aid relief, but for now there are signs they're headed for better days.
"I think collectively, it's a good unit," coach Mike Sherman said. "It's not as segmented, maybe, as it might have been in the past. It just seems like one good, nice collective unit. What's the next step we have to take? Someone has to emerge as a pass-rusher in that group that maybe hasn't so far. I think Aaron Kampman has worked his way (toward that)."
Unlike the group with which the Panthers went into this season, the Packers can't rely on a Julius Peppers or Kris Jenkins to consistently blow up opposing offensive lines. Though Gbaja-Biamila has registered double-digit sack totals in each of his last four seasons, even he carries the stigma of not being a complete player because of limitations playing the run.
So, instead of going with four or five players for most of the game, the coaches split up the snaps and play combinations of players who best fit their needs that particular week.
When they need to stop the run, Jackson, Corey Williams and Colin Cole see the majority of snaps at defensive tackle. When they need more pass rush, Cullen Jenkins and Kenny Peterson play in the middle or get some snaps at end.
Both Gbaja-Biamila and Kampman play more than anybody else, but even their snaps are limited so that they can be fresh the entire game. The idea is to move guys in and out of the game so that the effort level remains the same for all 60 minutes. The coaches are counting on the group maintaining a standard of hustle.
"I think we're a working group," Gbaja-Biamila said. "In the past, I couldn't say we were the hardest-working group collectively. You had individuals who worked hard, like Aaron and myself. Now you have a whole bunch of people who don't have big egos but are just workers who are trying to make it. You can't say we're not the hardest working group (on the team) anymore."
It's not to say the Packers have overcome years of inconsistency on the defensive line just yet. They are still averaging only one sack per game and until the Tampa Bay game last week, when they had 10 pressures, they were barely getting near the quarterback.
But for all the publicity the Buccaneers' Carnell "Cadillac" Williams received for topping the 100-yard mark for the third week in a row on Sept. 25, the Packers basically shut him down for 3½ quarters. And the two weeks before that they had held two talented backs, Detroit's Kevin Jones and Cleveland's Rueben Droughns, below 100 yards.
The Packers rank 16th in the league against the run and eighth in yards allowed per carry (3.3). They have given up just three runs of 20 or more yards and nothing longer than 26.
"We've done a lot of positive things, but every game we've watched there have been things we felt we could have done better," defensive tackles coach Robert Nunn said. "We have to do a better job of getting the sticks in our favor on first and second downs. Against Cleveland, we could never put them in the position where they had to throw the ball.
"There's a big difference between third and 10 and third and 4. I can call an offense if you give me that (third and 4). Our biggest improvement needs to be getting the sticks in our favor."
The biggest improvement the Packers have made on the defensive line is in attitude. All eight defensive linemen in the rotation - Donnell Washington is the ninth, but he has been inactive so far - can be characterized as effort players. None of them - with the possible exception of Gbaja-Biamila - can instill fear in the opposition just by putting his hand on the ground.
Of the nine defensive linemen on the roster, none is a first- or second-round pick, two are third-round picks (Peterson and Washington), two are fifth-round picks (Kampman and Gbaja-Biamila), three are sixth-round picks (Jackson, Williams and Mike Montgomery) and two are undrafted free agents (Jenkins, Cole).
Only Gbaja-Biamila and Kampman are making more than $1 million this season and all the others are making a minimum-wage base salary.
To make it all work, the coaches purposely put together a group they knew would be similar in work ethic and lack of ego. Though no one would say it directly, Hunt's release probably had as much to do with his questionable attitude as it did his slipping ability.
"I don't know if I want to go with who's not here," Nunn said when asked if Hunt could have fit into this group. "We have a positive group and we want to build on that. I really would not like to go there."
To date, the only one who has expressed a modest amount of displeasure about his playing time is Jackson, but even he seems to be buying into the program. Peterson probably has the biggest reason to gripe after finishing strong in camp and being active in the few snaps that he has received in the regular season.
But he has been careful not to raise a stink and mess up the chemistry of the group.
"Why? Then I'm hurting the team," he said. "We're a very talented young group. We've got guys who have different talents in different aspects of the game that can help our team and that's where situations come in.
"Sometimes a team does a little more of one thing and that's when certain guys will get more time based on their abilities. That's the situation. You have to understand your role and take it from that."