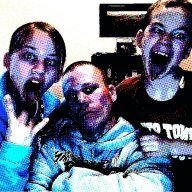 Joined

May 21, 2005
Messages

2,253
Reaction score

2
Location
I apologize in advance if this has been posted already but....

does anyone see a possibility of getting back to the old west coast style offense a la Mark Chmura and Keith Jackson now that we have David Martin playing to his potential and Donald Lee up and coming, not to mention Bubba Franks coming back sometime soon from his knee injury?

I loved those days where Brett was checking down to RB's or finding the TE in the middle of the field between the 20 yard lines. It seemed unstoppable.