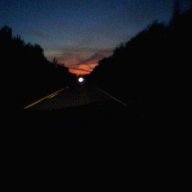 Joined

Jun 4, 2005
Messages

980
Reaction score

22
Location
Cal's Marshawn Lynch Won't Face Charges

By MARCUS WOHLSEN, The Associated Press
Jan 29, 2007 4:51 PM (17 days ago)
Current rank: Not ranked

OAKLAND, Calif. - Charges won't be filed against former California football star Marshawn Lynch despite an Oakland woman's accusations that he choked, slapped and sexually assaulted her, prosecutors said Monday.


An Alameda County Superior Court judge granted a restraining order Friday to the woman, who described herself in court documents as Lynch's ex-girlfriend. Lynch wasn't at the hearing.

The 20-year-old Lynch has left Cal to enter the upcoming NFL draft, where he is expected to be selected in the first round.

But prosecutors said a lack of evidence - including no visible injuries or photographs of injuries, a witness' statement contradicting the accuser and inconsistencies in the woman's own story - meant the case couldn't go forward.

"We have an ethical obligation that we have to prove it beyond a reasonable doubt. And I don't think we can," senior deputy district attorney Kim Hunter said.

The Pac-10 Offensive Player of the Year allegedly assaulted the 20-year-old woman on Dec. 13 outside her mother's house in Oakland, according to a civil complaint she filed six days later.