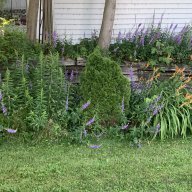 Moderator
Staff member
Moderator
Joined

Jan 19, 2013
Messages

5,225
Reaction score

1,014
Amish's buggy must have broken an axle with all the weight of prizes he collected. I'm hereby starting this by proxy, authority vested in me from a moderator.
How it works:

Supply 20 names of players and the round the Packers may take them.

Rules:

Select a total of 20 Players
Pick at least 1 player per round
List their name and position.
Thread gets locked when 1st pick is on the clock

Correct Player: 3 pts

Correct Player in Correct Round: 3 PLUS the round number pts

Therefore if you go:

Round-Player

1 - Bob wr

1 - Mack pk

2 - Steve te

2 - Ed olb

3 – Chuck wr

4 - Marty s

5 - Pete s

And the Packers draft Ed in the 3rd and Pete in the 5th, your points would be:

Ed (correct player) 3 pts

Pete (correct Player in Round 5) 3 + 5 = 8 pts

11 pts total
Have at it!