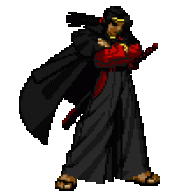 Joined

Dec 12, 2004
Messages

11,903
Reaction score

4
Location
Article from PFT.com

FOX reports that Seahawks running back Shaun Alexander will not return to action on Saturday after suffering a concussion in the first half of the team's playoff game against the Redskins.

It's possible that Alexander's career in Seattle is over. If the Redskins win the game and knock the No. 1 seed in the NFC out of the postseason tournament, Alexander will be six weeks or so away from unrestricted free agency.

Alexander, the NFL's MVP, signed a one-year deal with the Seahawks prior to the 2005 season. As part of the package, the team agreed not to use the franchise or transition tag to restrict his movement in 2006.

We've previously reported that the Seahawks were reluctant to sign Alexander to a long-term deal during the 2005 season, because the team feared that he would lose the edge that was propelling him to one of the best seasons for a running back in the history of the league.

Now that he's poised to hit the market, Alexander might decide to go to the highest bidder, whoever it might be.

Teams who might make a play for Alexander include the Jets, Ravens, Colts (if Edgerrin James leaves), Titans, Packers, Cardinals, and 49ers.




*******************

That last part is what got my attention. I never considered Alexander could be in a Packer uniform.

Full Name: Shaun Alexander
Born: August 30, 1977
Florence, KY
Height: 5-11
Weight: 225 lbs.

Full Name: Ahman Rashad Green
Born: February 16, 1977
Omaha, NE
Height: 6-0
Weight: 218 lbs.


I think the Packers would be better to keep Ahman Green with Gado #2. Reason being. Green could be got for cheap with the right incentive contract and he likes GB a lot. He's only a half year older than Alexander BUT has one LESS season of pounding on his frame which could be GOOD but also BAD if he can't recover from major surgery.