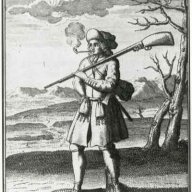 Joined

Nov 10, 2021
Messages

472
Reaction score

277
I can buy that they are less likely. What I said is that I'm not sure that the data are reliable enough on that front to know by how much.

But that's really irrelevant. We can accept the 73% number if you want. The reality is that vaccinated people still catch it and pass it. Meaning that while the transmission rates are probably lower/slower, getting covid is still going to be an inevitability. People who think it's going to be eradicated are kidding themselves. Even the

CDC

has admitted that it's going to become an endemic virus. So getting the virus is a sunk cost. It's like when parts of the country were locked down even when the hospitals were no longer overwhelmed-- all it did was create a delay. Eventually everyone will get it.

What we should care about now is mitigation-- not how many people get it, but how sick are they? How many people die? What can be done to lessen severity? What can be done to treat them once it is severe... you know... medicine. And that's the real value of the vaccine. It protects the vast majority of vaccinated people from severe illness and death. People who get the vaccine but then won't associate with healthy unvaccinated people make no sense to me. You're protected. You're going to get exposed to the virus eventually no matter what you do.

And by the way, this is not the first post in which you've posted statements about covid in this thread, but it

is

the first time you've linked to something to back up your statements. So it's pretty remarkably hypocritical to scold people for making statements without citation. It's no different than

@AKCheese

starting this whole long discussion because he wanted to scold me for giving my opinion, when he's as vocal with his opinion as anyone.
Actually I have linked to information in this thread. Sometimes it's in the body of the statement. Here's a tidbit that could interest you.
Red counties
have a much higher death rate than blue counties. If you correlate back to the lower vaccination rates, you'll see it supports the statements from other sources.
We're all vocal on our opinions, but in some cases, opinions don't matter. All that matters is cold, hard, facts. This is one of those situations, because lives are at stake.