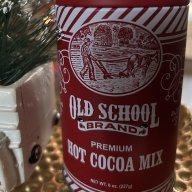 Joined

Aug 16, 2014
Messages

8,589
Reaction score

2,189
Oren Burks was a 3rd rounder, so day two. Otherwise, I want to say, its been since 2006, when AJ Hawk was a day 1 pick at ILB. In that same draft that they drafted Hawk in the first, they also picked Abdul Hodge in the 3rd round.
I sometimes wonder if Burks shouldn't have been a Safety. Yes he's bigger than a traditional Safety. Yet he was extremely fast for his size and he seemed to excel at Safety in college. He got moved into a LB role and if I'm not mistaken, never really fully adapted there. Obviously some early injuries didn't help. But it all felt like a bad experiment to my novice eye test.
One area we should be set at is ILB next draft. Although I've heard reports that they have been lining up Walker in that OLB role some. He's near the size of a OLB and they might think that a good use of that 4.5 speed is rushing the QB more. Its also fairly unlikely you Run by Walker to make the edge. He's also a very good tackler and you can count on 1 hand how many missed tackles he had in college. He's a guy you want being disruptive while playing downhill.
Last edited: