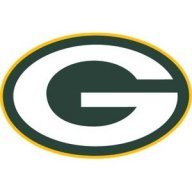 Joined

Jan 30, 2010
Messages

1,573
Reaction score

219
Location
Hold me to what, stating facts?

I get the impression, just by your first comment, you really aren't paying much attention to the Brewers or MLB? What I stated were opinions shared throughout baseball right now, not just Brewer fans. Pick up a National news story about MLB and predictions...I think you might see I'm not alone in stating that The Brewers are one of the best teams in baseball right now.

As far as your statement of "reg season means zero"...tell that to all the teams that are done at the end of the regular season.

The road to the World Series is rocky for every team. Since 1969, only 12 teams have claimed baseball's best record and gone on to win the World Series. However, given the Brewers depth and pitching staff, I love their chances, as do a lot of oddsmakers.
Its not a fact theyll win it, but should be a good ride to see.